Debt funding for manufacturers can support firms to adapt and grow through complex challenges
It's never been tougher for a UK manufacturer, but FDC continues to support innovative manufacturing businesses seeking growth, having approved over £18m of debt funding for manufacturers to date.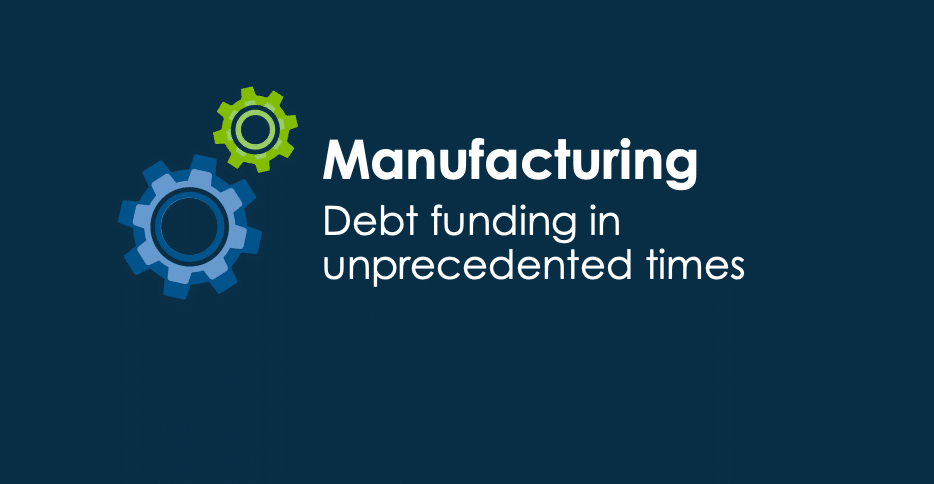 The last 9 months has been a turbulent time for many UK industries, none more so than firms operating in the manufacturing sector. A wave of uncertainty started 35 months ago with the decision for the UK to leave the EU and has been greatly increased through the unprecedented challenges of 2020.
These political and economic changes fall on top of inherent issues within the manufacturing sector; from ageing workforces to skills shortages, plateauing productivity to shrinking consumer demand, fast-moving technology to climate change – the challenges facing UK manufacturers today are varied and complex.
However, these obstacles haven't dampened businesses' confidence, and manufacturers are ready to proactively address them, if given the right support and opportunity. According to the Hennik Annual Manufacturing Report 2020, 78% of manufacturers are investing in their businesses in order to adapt and grow, rather than sitting back and weathering the storm. FDC has seen first-hand that UK manufacturers are resilient and ambitious, seeking investment for capital equipment, bigger premises, and operational modernisation (see our Portfolio page for examples).
Investing in manufacturing technology
Harnessing emerging technologies such as 5G in order to implement future-ready processes will help manufacturers keep on top of the changing complexities, particularly when it comes to customer needs. Rising customer demand for personalisation requires firms to properly align their digital infrastructures, so that production is optimised to deliver bespoke products efficiently.
With the prolific shift in the retail sector becoming increasingly dominated by e-commerce, manufacturers also need to future proof their warehousing and logistics capabilities.  Products need to be developed, marketed, and deployed quickly and more cost effectively than ever before, and this needs to be reflected throughout the supply chain.
Debt funding for UK manufacturers
Hennik's report suggests that 86% of manufacturing businesses are ready to invest in new and digital technologies to boost competition but are largely relying on self-finance to achieve this. Manufacturers consider banks to be a less than reliable finance partner, but believe there are insufficient alternatives to traditional lending. 67% of manufacturers are moving to long term, "patient" capital, reflecting a perception that banks are not offering fit for purpose finance.
The FDC Debt Fund can alleviate some of this difficulty that manufacturers are facing when seeking investment. FDC can provide debt funding for manufacturers, with investment between £1m and £7.5m. FDC also offers specialist funding for component manufacturers and toolmakers requiring tooling for a confirmed order from an OEM, through the National Tooling Loan Fund.
Since launch in 2017, FDC has approved over £18m of investment into manufacturing businesses to support long-term growth strategies, shareholder transactions and tooling requirements. For more information on FDC funds and support for manufacturers visit our SME Debt Funding page or call an investment director on 0345 319 4528.