CASE STUDY: From local manufacturer to global hygiene solutions, Mirius has transformed since FDC's investment
Global hygiene solutions manufacturer Mirius (formerly known as Coventry Chemicals) has doubled in size and executed a cutting edge re-brand since FDC made a £1.75m investment in 2014.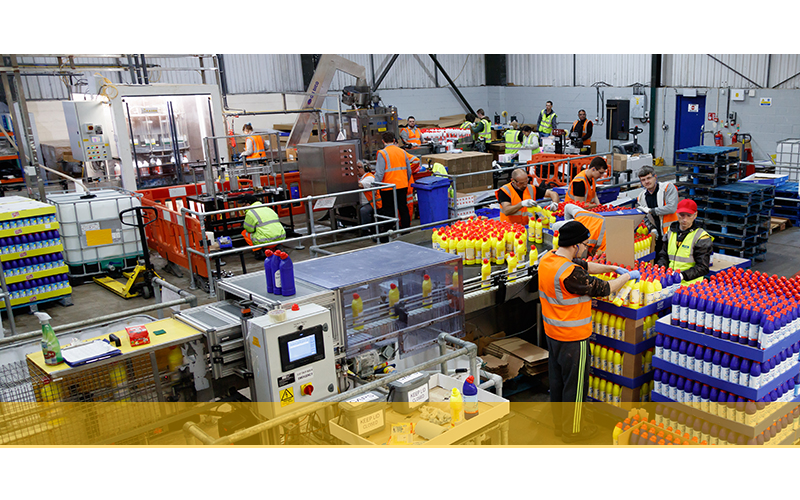 Mirius started life as Coventry Chemicals back in 1963, quickly becoming a well-respected business in the local area, and steadily growing into a leading manufacturer and supplier of cleaning liquids, powders and tablets.
In December 2014, the Company secured a £1.75 million investment from FDC, based mainly on flexible medium term debt. The funding was to secure the future of the business, and take forward plans for international expansion and growth in the UK. Mirius has successfully doubled in size during the investment period.
2018 brought a transformational re-brand to the firm, cementing Mirius as a state-of-the-art hygiene solutions manufacturer, offering sustainable, innovative products to a range of domestic and commercial markets. 
More recently Mirius has led the way in supplying products, information, and support to control the spread of Coronavirus across the world.
Reflecting on the last five years Steve Quinlain, C.E.O at Mirius, said: 
"FDC's investment allowed us to deliver growth and much more. Their connections and experience of change management benefited us across the business. The team were enthusiastic and engaged in our strategy at board level and beyond. Active participation in our plans & goals has enabled us to move faster in product and market development than a usual mainstream banking relationship. As a direct result Mirius continues to grow and prosper"
Earlier this year Mirius was able to secure an ABN Amro led refinance, bringing a successful close to FDC's relationship with the business.
Clive Broadhurst, Portfolio Director at FDC said: 
"The growth of Mirius is a prime example of how bringing together a proactive management team and the right investment partner can lead to a business fully realising it's potential. The flexibility of our funds means that we can provide far more than the capital initially invested. From sophisticated brand strategy to diversifying during a pandemic, we've enjoyed supporting the Mirius team every step of the way".
Find out more about SME Debt Funding