Team Spotlight: Kieren Turner-Own, Associate Director - Property Finance
Our "Team Spotlight" blog series lets you meet the people behind FDC's personal approach to flexible debt funding. This time we spoke with Kieren Turner-Owen, an Associate Director in FDC's Property Team. Kieren told us about the challenges facing property developers in the Midlands, and explains why there is definitely no such thing as a stupid idea.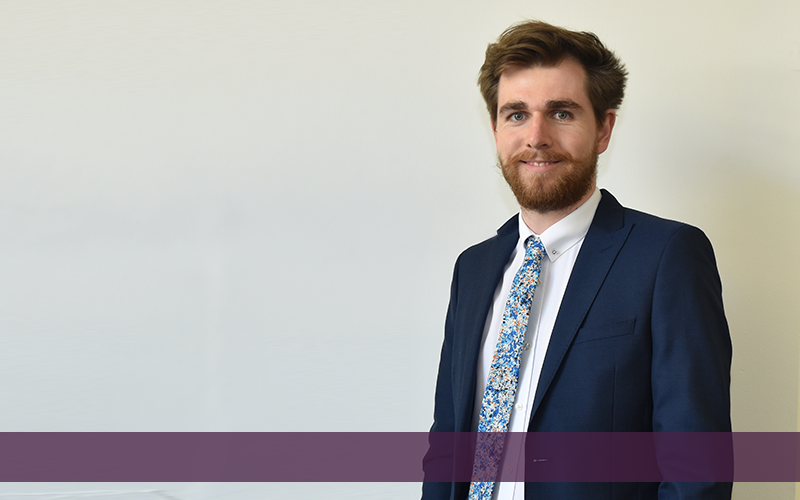 What's your background?
I left school at the age of 17 to start working as a Cashier for HSBC Bank in their Chester Branch. In July 2015 I moved from the picturesque Welsh Countryside to "the big smoke"; Birmingham. I spent just under four years in HSBC's Regions Real Estate Team where I progressed from Client Liaison Officer to Analyst. I worked within the relationship team managing clients with varying lending needs from £3m – £150m+ including club deals and occasionally dealing with the foreign aspects of their portfolios. 
In May 2019, after just over six years with HSBC I joined Frontier Development Capital (FDC), moving to the property development finance world. FDC has reunited me with some old faces from HSBC, but being just 24 people strong, it has a very different feel to working for a global organisation. There is so much scope to grow and that's the plan – I'm thoroughly enjoying it here.
What do you do at FDC?
I'm an Associate Director within the Property Team and I work alongside Ed Bradburn, Gerald Gannaway and Nick Oakley. My role is really varied, including deal origination, writing and presenting credit papers for board approval, coordinating and checking legal and valuation work, plus ongoing monitoring and financial analysis of all our transactions and funds. 
As an alternative lender it's crucial that we're engaged with what's happening in the property market, so an important part of our work is networking and being present at industry events. There's never a dull day as we're certainly kept on our toes!
Tell us more about the Property Funds FDC manages.
FDC is an Alternative Investment Fund Manager offering access to funding throughout England, via a range of affordable and flexible financing options. The Property Team provide finance for commercial and residential development schemes, and we specialise in supporting projects that regenerate brownfield sites, primarily across the West Midlands but also nationally for the right scheme. We currently have £260m funds under management and we're also assisting the delivery of other funds outside of our £260m remit.
What are the challenges facing West Midlands Property Developers? 
You just have to walk around any area of the West Midlands to see the vast amount of vacant dilapidated buildings and brownfield sites just sitting waiting to be redeveloped. However gaining control of the sites at a level which makes the scheme viable is a real challenge. The WMCA are working hard to assist developers in bringing these sites forward via public intervention but there is a limited pot of funding and unfortunately the number of unviable brownfield sites outweighs the funds available. Another issue we often hear from developers is the lengthy process involved in securing planning permission due to lack of resource in the local authorities, making the development process even more lengthy and uncertain. Combining the two points above makes bringing forward brownfield sites even more challenging.
What's the best piece of advice you've been given in your working life?
If you don't understand then ask, because there's no such thing as a stupid question or a silly idea. I strongly believe it's important that we ask lots of questions in the world we all work in, as the slightest of mistakes could be costly, not just in terms of pound notes. Also, deals are usually pretty complex, so we need to ensure everyone is on the same page.
People who know me are well aware that I'm a creative / random person with a big imagination(!), so "there is no such thing as a stupid idea" fits well with my general approach to life. It also allows people to step outside of "corporate blandness" by driving creativity, discovering new solutions and more importantly helps people challenge the norm.
What do you enjoy doing when you are not working?
I love sport! I'm a keen cyclist and climber. I also love any opportunity to go hiking back in the Welsh countryside including heading up the mountains in North Wales. I dabble in a bit of photography, mainly nature. It's a cliché but I do enjoy travelling; I'm heading to a few places this year with Australia being the highlight – I'm really looking forward to sleeping under the stars in the Kimberly!  
Connect and contact Kieren