An innovative developer of automated retail technology.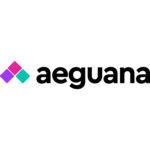 Investment : £1.2 million
Sector : Technology
Location : Greater London
Transaction : MBI
Aeguana is a specialist in developing automated retail technology. Headquartered in London, the company is renowned for designing innovative, state-of-the-art vending solutions. Supplying mechanical, electronic and software engineering to 27,000 automated vending machines in the UK, Aeguana also specialises in analytics and experiential marketing for customers.
Aeguana, a firm specialising in automated retail technology has experienced record-growth following a £1.2m growth capital investment in 2020.

The transaction – which was supported by Frontier Development Capital in September 2020 through its £100m FDC Debt Fund – saw Manish Shah become Chief Executive of the London headquartered firm.
Manish Shah, Chief Executive of Aeguana, said:

"During the past year, we've taken some critical steps on the Company's growth journey. Our aim is to establish Aeguana as the number one supplier of automated retail solutions, engaging global customers using the latest technology and delivering innovative retail experiences

"Thanks to the investment and support from Frontier Development Capital, this vision is becoming a reality, with the business expanding its production capabilities, increasing sales and breaking into exciting new markets. We have achieved this by working alongside leading supply chain partners, enhancing our technology and reducing assembly lead times."
Further reading: