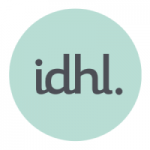 Originally founded in 2000, IDHL has grown to be one of the UK's leading digital marketing groups, employing over 240 experts across seven specialist agencies and five locations.
Headquartered in Harrogate, IDHL hold a string of prestigious industry awards and an impressive client base including 118 118 Money, Hotel Chocolat, Osprey Europe, Ryobi, and Card Factory.
FDC provided a £4m investment to IDHL alongside HSBC in June 2017 to support a management buyout and business growth plans.
With our funding and support, the business has gone on to acquire three further agencies, broadening their digital offering. Since 2017, both turnover and headcount has broadly doubled.
In March 2021, Bridgepoint Capital invested in IDHL, providing an exit for FDC and support for the next stage of UK and international growth for this highly successful business.
FDC exited from investee business IDHL following a four-year partnership. Following this investment, IDHL achieved accelerated financial growth having undergone a management buy-out and expanded their business through the acquisition of three digital agencies.
Buy and build strategy
At the time of FDC's investment, IDHL was home to brands Ingenuity Digital, WMG and NetConstruct which formed the basis of its connected agency concept.
Over the last four years, IDHL has grown their network of specialist agencies acquiring three leading agencies who are experts in their fields to extend their range of digital marketing services.
December 2017 – IDHL acquire Pinpoint Designs, an award-winning Magento agency based in Leeds. Pinpoint open a second office in Manchester less than one year after joining the group.
October 2018 – Fast-growing Shopify agency Statement is acquired by IDHL, further broadening their eCommerce offering for their clients.
August 2019 – Wired Plus, an email marketing and marketing automation SaaS (Software as a Service) platform developed in Burnley, was the most recent acquisition and marked the first SaaS business to join the group.
Continued growth
Throughout, FDC's investment has provided flexibility and support to the IDHL team. Actively engaged with the acquisition process, FDC were a sounding board, assessing acquisition opportunities as required.
This long-term investment partnership has supported IDHL without restriction or control of the management team, leaving them free to pursue the right growth strategies for the business. Following introductions, we have also helped IDHL foster relationships with several clients within the FDC portfolio for the provision of digital marketing services.
Ultimately, our investment in IDHL's 'buy and build' approach was successful and has seen them develop to achieve turnover of c.£20million per annum.
Dennis Engel, Chief Executive of IDHL, said:
"FDC got involved at a crucial moment for us when we needed to restructure the shareholding and set a course that would see the rapid development of our expansion plans.
Not everyone we spoke to at the time fully understood what we were trying to build.  Our take on agency life and the intent to professionalise it using our ever-growing proprietary platform was more exciting, but arguably less straight forward than other propositions. But FDC not only understood the direction of travel but were able to fully support us during what turned out to be a period of fast acceleration. They worked at board level to guide and inform our decision making and the whole contribution was invaluable for us.
When COVID struck it was particularly helpful that they led the lender response in a very supportive way at a time when there was great uncertainty, and we will always be grateful for that.
In summary we've greatly enjoyed working with Clive and team and are grateful for the support. We'll stay in close contact going forward."
Clive Broadhurst, Portfolio Director, Frontier Development Capital, said:
"Our investment in 2017 and support for group over the last four years has helped IDHL to grow to a level where they have been able to attract investment from a leading international fund management group.
The approach from FDC throughout the investment was always to back an incredibly capable management team, giving them the space and flexibility to expand the business, whilst providing a solid sounding board to assess acquisition opportunities.
In doing so they have a created a growing network of cutting-edge digital agencies with an impressive, high profile client base. We look forward to seeing how the business expands post our exit."