A UK leading financial advisory business.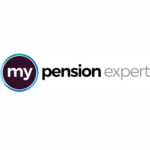 Investment : £6.6 million
Sector : Financial Services
Location : Yorkshire
Transaction : Refinancing
My Pension Expert, is one of the UK's leading At-Retirement independent advisor specialist.
Founded in 2010, the company has grown to over 60 employees headquartered in Doncaster, Yorkshire. 
My Pension Expert secured £6.6 million investment from FDC to support their refinancing deal by way of non-amortising facilities.
Andrew Megson, executive chairman at My Pension Expert, said: "This deal marks a significant and exciting step for the business. My Pension Expert has enjoyed an extremely strong performance over the past two years, and this refinancing deal will further accelerate the company's growth.

"We now have the financial backing to enhance our client offering as we continue to provide tailored advice to clients looking to consolidate their pensions. It will simultaneously allow us to pursue new projects, such as our new high net worth venture, Imperium Advice, which we are set to launch in the coming months. We look forward to working closely with FDC over the years to come as we further My Pension Expert's offering."
Further reading: