Retail specialist of luxury caravans.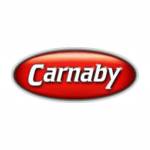 Sector : Leisure
Location : Yorkshire
Transaction : Growth Capital
Carnaby Caravans, founded in 1976 in Bridlington, is an established holiday home manufacturer.
 Alongside Shawbrook,  £30m-turnover East Yorkshire holiday home manufacturer Carnaby Caravans targetted further growth after securing funding from FDC.
Nigel Smailes, chief executive at Carnaby Caravans, said:
"Following the successful completion of this transaction and the new appointments to the board, we are eager to further strengthen our presence in our markets as we continue to serve our customers, existing and new.
"By getting to know our business and our needs they were able to craft a bespoke funding solution that will allow us to evolve the business and continue to grow as we look ahead. We are delighted to welcome Shawbrook alongside Frontier Development Capital as new funders to the business."
Further reading: